Grow Your Business with Working Capital From Carmalan Financial
Get started today by filling out our online application! You'll be pre-qualified in a few hours and funding can take place as little as 5 days later. It doesn't matter if you're just starting out or already established – we've got what you need at competitive rates with no hidden fees! Apply now for your next step towards success.
Startups business have unique needs when it comes to financing. Our loan program includes lines of credit and unsecured term loans for startups, entrepreneurs, or existing businesses. You will be prequalified in a few hours and funding will take place in as little as 5 days. Our process is simple, fill out an online application, select your offer, and get funded! If you have questions before you start the process feel free to call our office during business hours and a loan consultant will guide you through the process.
Apply for a personal loan to fund your entrepreneurial ideas.

When you're planning to start a business, one of the first things you should consider is applying for a business loan. They'll help you get your idea off the ground and running.
We are a finance company and specialize in purchasing seller financed mortgage notes. Our finance company's large volume allows us to pay more for your loan. We purchase individual loans as small as $25,000 and as large as $3,500,000 or more. We work with all grades of credit, secured by all types of real estate, nationwide. The experts at Carmalan Financial,LLC will close quickly and pay all typical closing costs. We do not require any costs to be paid to us from clients looking to sell their loans.

Note Sale Benefits
The product offers a loan for customers that need help in their time of desperation. It offers convenience and works with financial institutions to make it possible for people who are in an emergency situation can still get the funds they need, fast!

Purchase Guidelines
Half a century is about as far as you can see into the future, but with our amazing new loans for young people who want to avoid paying off their other loan payments first, you won't be making those up-front payments that your parents made before they loaned you money.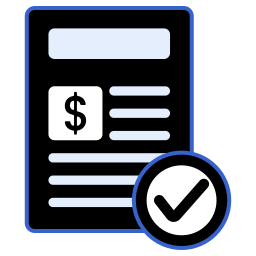 Free Offer on Your Quote
With interest rates that are too low to get any return, why would you need a loan? You can take advantage of our special offer and borrow without paying interest with the peace of mind that comes with free EMIs.
Providing Capital Solutions for Success
Unlock the Potential in Your Small Business with Our Creative Finance Solutions
Starting a business is hard
But getting the right financing can make it easier.
Startup Business Loans offers unsecured term loans and lines of credit for startups, entrepreneurs, or existing businesses. We're here to help you get your business off the ground with quick funding in as little as 5 days. Our process is simple and our loan consultants are available to answer any questions you have before starting the application process.
Start your application today! Fill out an online form and we'll pre-qualify you in a few hours so that funding will happen within 5 days of approval. It's easy – just select your offer and get funded! If you have any questions before starting the process feel free to call us during office hours for assistance from one of our knowledgeable loan consultants. You deserve a better way to start your business – let Startup Business Loans be there with fast financing options when others won't give you a chance!