All the working capital you need in one simple and flexible solution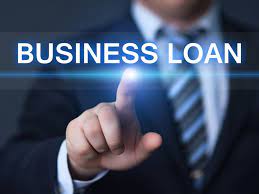 Small business financing made simple
The Carmalan Financial Revolving Line of Credit is the most flexible way to fund your business. Your funds are available on demand from our online customer portal. You can withdraw funds at any time and every draw you make restarts your repayment period.

What is a line of credit?
This can be particularly useful for a business as it allows them to make large purchases without having to keep a substantial cash reserve on hand. With a revolving line of credit, businesses can dynamically adapt to new challenges, secure in the knowledge that they have financing readily available.
A business line of credit differs from a business loan. You are extended a certain amount of credit that you can take at any time in one or more payments. Then you can pay it back all at once or over a prearranged period with fixed interest rates. Unlike a normal loan, you do not have to take an entire lump sum. For example, a line of credit for $100,000 could be extended to someone. That person could take the full $100,000, or they could only take $5,000. They would only be charged interest on the amount they took so they could use their line of credit like a credit card. 
Business lines of credit are usually used to help companies cover things you would not normally get a single loan for. As an example, a business might get a loan to help finance a new office but a line of credit to help them buy new machinery as old machines wear out. A line of credit can be used for most business expenses, and once you are accepted, the cash is available at any time. That means you can handle unexpected or hard-to-plan expenses without having to repeatedly secure financing.
A line of credit can also help smooth cash flow. If your business has spikes and troughs in revenue, monthly expenses can usually be handled through the line of credit. Then you can quickly pay back the difference when you get paid.
Do I qualify for a line of credit?
There are 4 basic rules that we use to check if someone is eligible for a revolving line of credit from Carmalan Financial. These help us understand your business as well as ensure you have the funds available to make repayments.
How do I apply for a line of credit?
Applying for a line of credit is simple. Start by filing out our easy online application form. This includes personal information, data about your business, and some financial questions. We need this information to help us understand your company as well as analyzing your suitability for a line of credit.
Once the application has been submitted, we review it. Our expert staff is usually able to let you know if you have been approved the same day you apply. We give you our decision along with the details of the offer. This includes the amount we are offering for the line of credit as well as the interest rate and other terms. If you are happy with these terms, you can accept, and then we proceed to step 3.
Once you have accepted our offer, we make the funding available to your business. If we do not have any questions about your application, we may be able to approve your line of credit and give you funding within the same day.